---
Sell Miles For Cash and Make Money The Easy Way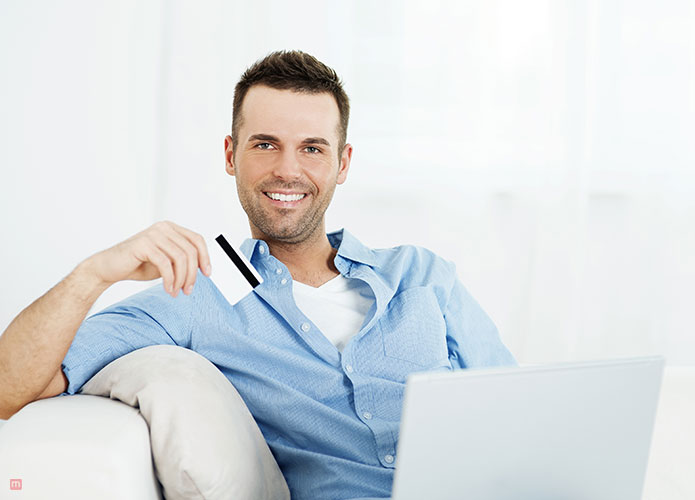 A lot of us dream of making easy money, right? I'm snuggled up on my sofa right now, I'm procrastinating, and I would love to make some money with a click of a button. Not to sound like a telemarketer but there are ways to make easy money on the internet. No, we're not going to the dark side of the internet; instead, let's call it the grey side. Most of us are signed to airline loyalty programs and over the course of many years might have collected a respectable amount of miles. Those who like to travel will eventually use them on a reward seat, while the other half conveniently forgets their existence and lets them expire. Rather than rendering your miles useless, you can easily sell miles for cash instead.
1. How Much Can You Make When You Sell Miles For Cash?
Those who're interested in selling airline miles to mileage brokers can easily earn up to 1 to 1.8 cents per mile. Now, this number varies depending on the loyalty program you're signed to. If you want to maximize your money-making potential, look for incentives that buy hotel points and other travel rewards. You can easily sell your credit card points as well. At the end of the day if you merge all the various travel rewards you can earn a substantial amount.
Read: Unique Ways To Earn Airline Miles That You May Not Know About
2. How Can I Make Money From Something That Is Free?
Yes, airline miles are something that you "earn", but at the end of the day, they're free. People earn them when they purchase something from a credit card, or when they travel. You might be scratching your head and wondering how you can make money from something that was initially free, but it's still possible. There are thousands of travelers who would give anything to have your travel awards just so they can cut down on their travel expenses. Simply put, airline miles (and other travel rewards) can help someone cut their travel costs to 60%. Just imagine the savings!
So something that you consider worthless may hold value for someone else. The miles are free but they're still valuable. Banks, credit card companies, hotels and other major companies have a partnership with airlines because of their miles. if such major companies can see the value in airline miles, then why can't you?
3. What's Your Next Step?
Now that you know your airline miles are valuable, what is your next step? Are you going to use them towards a reward seat? Maybe an upgrade to business class, or do you want access to the business class lounge at your airport? If you're rolling your eyes and scoffing at the thought of all the above, then do yourself a favor and sell your miles for cash instead. You'll be making extra money and someone out there will be benefiting from your airline miles. They can travel the world, while you, on the other hand, make some extra money the easy way.
Read: Sell Your Miles & Points Without Violating User Agreement
4. How to Sell Miles for Cash To Make A Lot Of Money
How many of us actually wished money grew on trees, or that we didn't have to work for it? This is a reoccurring thought, especially every Monday morning. Sadly, money doesn't grow on trees, but the good news is that you don't always have to work for it. Yes, you can "earn" some money while sitting in the comfort of your home and browsing the internet. A lot of us are loyalty members of our favorite airlines and their co-branded cards. The loyalty members who love to travel will use their airline miles for travel and other perks, but what about the other half? Rather than letting your miles sit idly in your account and letting them expire, why not sell miles to make some extra cash?
Read: You Should Do this before Selling Frequent Flyer Miles
5. How Much Can I Earn?
This is probably the first question that might have popped in your head when we mentioned selling miles. The amount of airline miles you can earn depends a lot on the airline itself because the value varies from airline to airline. A lot of frequent flyers can sell miles to mileage brokers such as Mileage Spot and earn up to 1 to 1.8 cents per mile.
Those you want to maximize their money-making potential can also sell their unwanted credit cards points to Mileage Spot as well. Just imagine how much money you can earn if you sold both your airline miles and credit card points.
6. Where Do I Sell My Miles?
One of the best places to sell miles on the internet is the Mileage Spot. Why? Well, we're not biased in any way but Mileage Spot is fast and easy to use. They pay their clients on time and have been doing so for almost a decade. It is because of this mutual trust that Mileage Spot has earned its rightful place as one of the best mileage brokers globally. Other than being safe and reliable, they also pay great value for your credit card and airline miles.
Read: Everything Worth Knowing About The Changes Cathay Pacific Asia
7. How Do I Get Started?
Just enter the reward program you belong to, and as soon as you do a form will pop up. Mention the (correct) number of airline or credit card points you wish to sell, and then fill in your personal information. Rest assured all the information you give about yourself will be secure and not be given to any third party. Once you have been verified (see, trust goes both ways), you'll have your money in your account within hours.
Customers get paid their due via PayPal but do offer other options for credit card points. Paying via PayPal makes the transfer for payment extremely secure and quick for both parties.
8. Will I Be Doing Something Illegal?
Don't worry; if you sell miles you're not doing anything illegal. The United States is all for selling airline miles because it's allowed in every State except Utah. There are even loopholes in the airline terms and conditions that let members sell miles.