---
You Should Do this before Selling Frequent Flyer Miles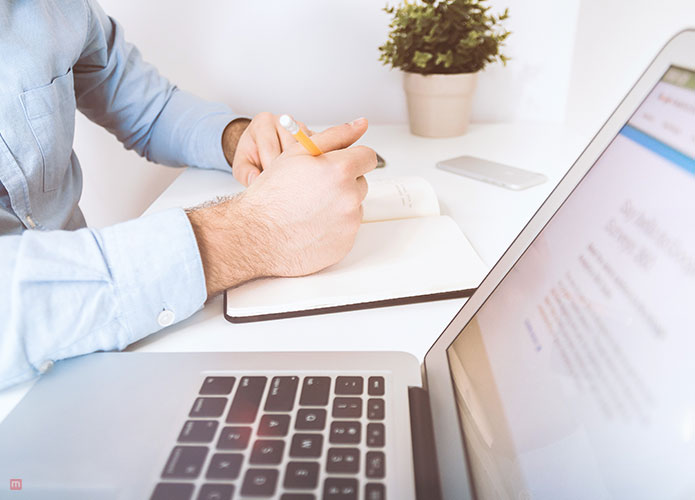 So many frequent flyers and travel enthusiasts are hesitant about signing up to airline loyalty programs because they don't understand the benefits or how to get started. Getting started is the easy part, but doing it correctly is a whole other story. There is a well-designed structure that aids frequent flyers in accumulating as many miles as they possibly can. If you're buying airline miles for traveling or if you want to sell frequent flyer miles, follow the steps given below and you'll see your account become a magnet for miles.
1. Two Important Things Every Frequent Flyer Needs To Have
When you're first getting started with collecting airline miles, it's crucial to have a goal. Why is goal setting important? This is because goal setting provides a very clear picture of what you'd like to do with your miles. The goal might be to fly business class to anywhere in the world, or a free hotel stays at your desired destination. The goal might be as simple as taking your family to Hawaii or Disneyland. Whatever goal you set, make sure that it an achievable one. Having an achievable goal is vital to this well-designed stepping stone to success. Before you decide on a goal, make sure it should be realistic (achievable), timely, and specific.
2. What Are The Best Ways To Earn Frequent Flyer Miles?
There are two ways to earn frequent flyer miles and that is by flying, while the other is through travel credit cards. Did you know even you five-month-old baby can help you earn miles as long as the ticket is paid for? Keep in mind that earning frequent flyer mile is one of a lot of things that don't cost you more than the regular airfare.
Travel credit cards are the beacon of light in the world of airline miles and even though there isn't one that ticks all the boxes, there are however various cards that fill different needs. If you're contemplating signing up to a new card then the following things are worth keeping in mind.
What do you usually spend your money on?
Is the credit card holder able to take the money back and from the card and use it for traveling?
Read: How Can I Sell My Miles Without Violating Airline Terms & Conditions
3. What Should You Save Your Frequent Flyer Miles For?
One of the best ways to use miles is for traveling, that's what they're most beloved for, right? Hypothetically, if your goal is to travel more, then I'm sorry to point out that this may not be a good goal. The question you should ask yourself before setting the goal is WHERE I want to travel. HOW do I want to get to my destination, and WHEN do I want to go.
Airlines, hotels, and credit cards are under no obligation to maintain the value of their miles, and because of that frequent flyers experience a lot of fluctuations in their miles. This is one of the main reasons why a lot of frequent flyers are eager to sell frequent flyer miles. When the value of the mile is up, they can sell it for a decent amount of cash. So in my book, the two main things you should save your airline miles are for travel (which includes hotels, car rentals, and airline tickets) and to sell frequent flyer miles. Mileage Spot is one of the most popular websites where frequent flyers flock to sell their miles because it's quick and easy.
4. An Unconventional Way To Use Frequent Flyer Miles
Selling and buying of frequent flyer miles is becoming increasingly popular. Yes, it may sound like an unconventional way to use airline miles, but according to ABC, selling frequent flyer miles has become a trend in the United States. Rather than waiting for a reward seat to pop up or counting down the days till you have enough miles to get an upgrade, people want to take a shorter route to success. They would much rather sell frequent flyer miles to make extra cash because it's instant gratification.
5. Look For A Reliable Mileage Broker
Airline and credit card points are a valuable commodity, and before you sell frequent flyer miles you need to make sure you're selling them to the right person. The mileage broker not only has to be a company that is reliable but also someone who pays good dollar for your miles and points. We at Mileage Spot offer unrivaled rates on the internet and pride ourselves on our reputation. It has taken almost a decade to cement ourselves in this industry, and we ensure that our customers the best service and rates from us. So rather than searching for someone on Craigslist or eBay, use Mileage Spot in order to get the best value for your airline miles.
6. You Can Sell Frequent Flyer Miles & Credit Card Points
The selling rate of airline miles tends to vary depending on the loyalty program. However, the average rate of airline miles tends to be anywhere between 1 to 1.3 cents per mile. So if you're selling 100,000 miles to Mileage Spot you'll easily earn up to a $1,000.
Surprisingly enough you can earn a bit more if you sell credit card points. Again, the value of the credit card point heavily relies on which credit card company it belongs to. People can easily earn up to 1.3 to 1.6 per credit card point. So let's say you want to sell 100,000 credit card points, your cash back will be around $1,300 which is a huge amount, and you didn't even have to leave the luxury of your couch to earn that money.
Read: These Steps Will Help You Sell Your Miles & Points Without Violating User Agreement
7. Is Selling Airline Miles Worth It?
According to experts credit card points and airline miles are lucrative and can help make hundreds to thousands of dollars easily. On the contrary, experts do point out that there are some risks involved, but are the risks worth the extra trouble? In our opinion its extremely worthwhile to sell frequent flyer miles as long as you're selling the miles to someone as experienced as the Mileage Spot.
We don't let our customers fall under the airlines radar at all, because we have perfected all the stealthy maneuvers needed to make undetectable transfers. This is why countless frequent flyers come back to us again and again because they've had a great experience with us. So even though it may sound risky, we at Mileage Spot know exactly what we're doing and you can trust us with your airline and credit card points.