---
Maximize Your Hotel Points' Value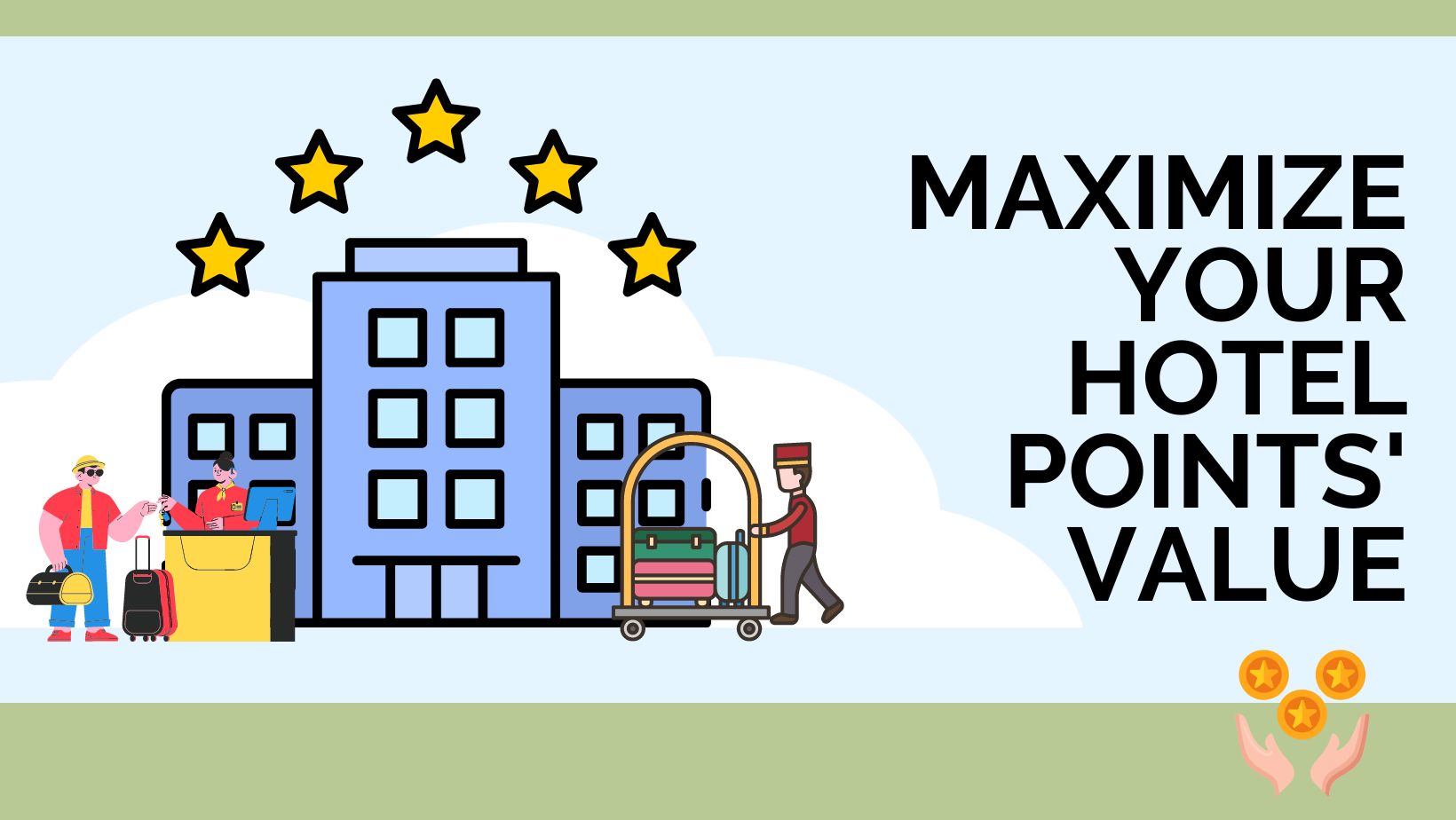 Are you finding yourself uncertain about how to best utilize your accumulated hotel points? Worried about their potential loss of value due to inflation? Mileagespot.com has a solution for you – selling your hotel points for immediate cash. This not only prevents your points from expiring or losing value but also opens up new opportunities for travel and financial gain.
Don't Let Value Fade Away
It's a common scenario: hotel points tend to lose around 10-15% of their value each year due to inflation. Your hard-earned rewards can quickly diminish if left unused. However, Mileagespot.com offers a remedy that turns this potential loss into a gain. By selling your hotel points, you can maximize their value and benefit from them in more meaningful ways.
Why Sell Your Hotel Points?
While hotel points can provide various benefits such as free nights and room upgrades, sometimes those rewards may no longer align with your needs. Selling your hotel points for cash offers you a fresh perspective. This approach not only allows you to turn unused points into immediate value but also comes with additional advantages.
When you sell your hotel points, you not only receive cash that can be used for your next hotel stay but also the chance to earn extra points for your upcoming trips. Additionally, selling points can be recorded as a business expense, something that's not feasible when redeeming points for hotel stays.
Simplicity and Speed: Selling Your Hotel Reward Points
Selling hotel points for cash is an uncomplicated and swift process, made even safer through Mileagespot.com website. This 100% risk-free procedure takes just a few minutes. All you need to do is request a free quote. Mileagespot will then locate the highest market rate for your points. Once you accept the offer, you can expect to be paid within twenty-four hours.
Diverse Hotel Points We Accept
At Mileagespot.com, we facilitate the conversion of hotel points into cash from a variety of renowned hotel chains, including:
Exploring the Best Hotel Rewards Programs
Within these hotel reward programs, there are unique benefits awaiting you:
Hyatt: The World of Hyatt Loyalty Program offers tiers of extraordinary benefits, from room upgrades to bonus points. Your Hyatt points can be redeemed for various experiences, or you can choose to sell them for cash through Mileagespot.com.
IHG: IHG Rewards Program members can enjoy the lowest rates and free nights without blackout dates across thousands of locations. You have the option to either use your points for stays or sell them for cash.
Marriott: With access to six premium tier levels, Marriott members experience benefits like in-room wifi, room upgrades, and more. Selling your Marriott Bonvoy points with Mileagespot.com provides you with valuable cash.
Hilton: Hilton Honors members gain access to elite-level benefits, including free nights, room upgrades, and bonus points. Selling Hilton points for cash gives you flexibility and financial freedom.
Choose Your Path
By exploring these hotel reward programs, you can choose the one that aligns best with your preferences and lifestyle. Whether you're looking for more nights, unique experiences, or financial gain, selling your points can help you achieve your goals.
Trust Mileagespot
When it comes to selling your hotel points, trust Mileagespot.com. With over 20,000 satisfied customers and an impressive 5400 top ratings on Trustpilot, we ensure a seamless and hassle-free transaction. Don't let your hotel points go to waste – unlock their true value with Mileagespot.com. Get your free quote today and experience more with your hotel points. Get Paid Today!
Join The Ranks of Smart Travel Agents
If you're a travel agent, you can also benefit from our wholesale prices and provide your clients with the best deals on business and first-class tickets. Contact our Business Development team for more information.