---
The Best Ways To Earn Airline Miles and Credit Card Rewards With These Cards {2022 Update}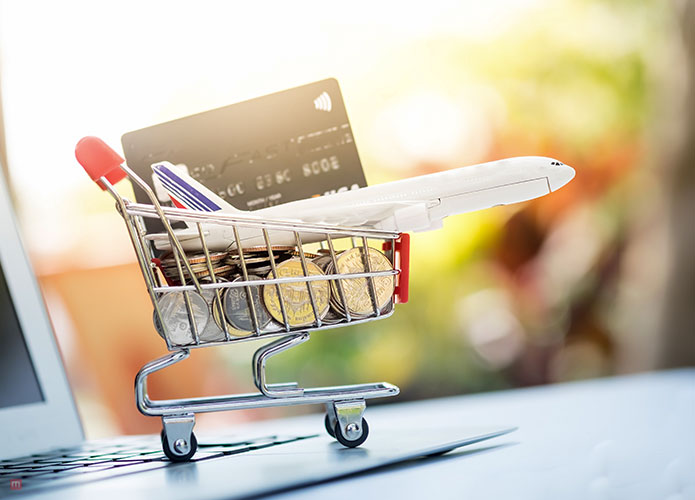 You're open to a lot of options when it comes to earning airline miles and credit card rewards. There are a lot of credit cards that are offering benefits worth hundreds of dollars. This year choosing the right credit card is crucial because it can get you free plane tickets and get access to exclusive benefits. We've made the process of choosing a credit car lifestyles your lifestyle easier for you by listing cards that give the best value when used on airfare.
1. Ideal For Earning Airline Miles & Free Flights
Chase Sapphire Preferred Card
Chase credit card has a flexible rewards program that can help you get flights and airline miles on six different airlines.
What we love about it: This card has more built-in options for how cardholders can use and earn their rewards than most of the other credit cards out there. This gives the cardholders the possibility to have rewards as high as 2.5% or more, depending on how they use their rewards.
The easiest and the best way to get high value out of this credit card is to trade your points for airline miles. Chase Sapphire Preferred Card lets its users exchange their rewards at a 1:1 ratio for airline miles with British Airways, Air France, Korean Air, Singapore Airlines, United, Virgin Atlantic, and Southwest. The flexibility of this card is what makes it the best travel credit card in our books.
2. Best Miles Credit Card For Everyday Use
Barclaycard Arrival Plus World Elite Master Card
Why we love it: Even though the card does not give a bonus category it still gives cardholders a generous 2 miles per dollar on all purchases. This is a great option for those who want an airline credit card without being tied to a particular airline. The cards reward structure makes it perfect for everyday use since it gives a generous 2 miles for every dollar spent. Even though Barclays calls its reward "miles", they don't belong to any particular airline. Cardholders can redeem their miles into statement credit to pay off any travel bills that they might have on their bill.
Read: This Is How Travelers Can Break Down The Ideal Travel Reward Card
3. The Best No Annual Fee Travel Credit Card
Discover It Miles
This is one of the few travel credit cards that allows its users to earn airline miles without burning a hole in their pockets. Cardholders are refrained from being billed an annual fee, but still get access to industry-leading rewards. With Discover, it Miles credit card users can earn 1.5 miles on every dollar that is spent. The rewards or miles earned form the card can be traded for cash back or as travel statement credit. This card is ideal for those who are not big spenders, especially if you're spending $12,000 or less each year. Also, users will not be subjected to blackout dates on their miles.