---
Amex Points vs. Avios: Unlocking the Power of Reward Points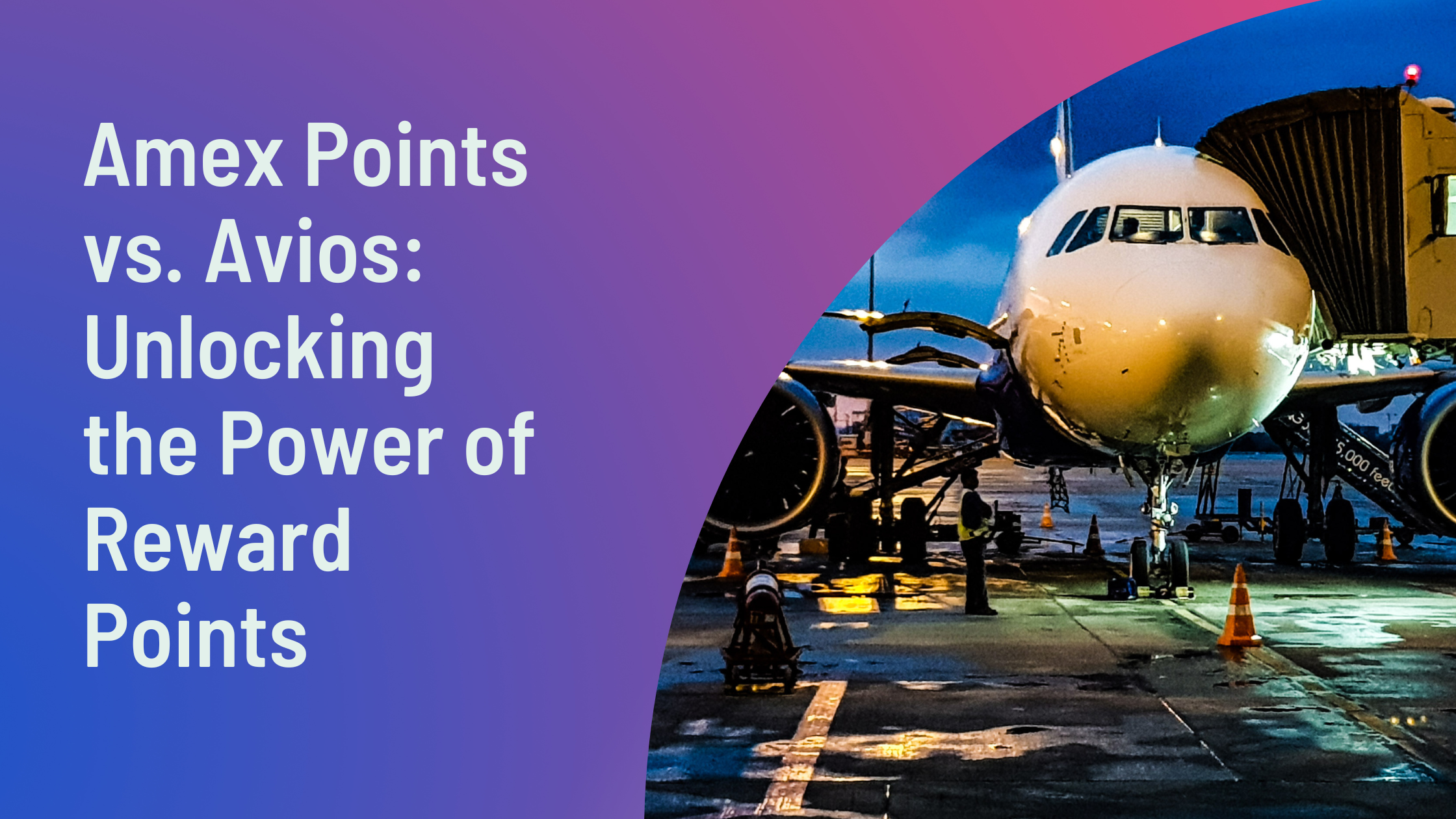 In the world of travel and credit card rewards, American Express Membership Rewards Points (Amex Points) and British Airways Avios are two popular and highly valuable options. Both programs offer unique benefits, and choosing between them can be a challenge. In this article, we'll explore the key differences and advantages of Amex Points and Avios, along with some frequently asked questions (FAQ) to help you make an informed decision.
Amex Points:
Flexibility: Amex Points are known for their flexibility. They can be transferred to a variety of airline and hotel partners, allowing you to maximize their value for your specific travel needs.
Travel Partners: Amex has an extensive list of travel partners, including Delta, Emirates, and Hilton, giving you a wide range of options for redemption.
Redemption Options: You can use Amex Points for booking flights, hotels, car rentals, and even paying for everyday purchases or statement credits.
Welcome Bonuses: Amex often offers generous welcome bonuses, making it easier to accumulate points quickly.
Avios:
British Airways Focus: Avios is the frequent flyer program of British Airways, which means it's especially valuable if you frequently fly with British Airways and its partner airlines.
Short-Haul Flights: Avios excels when it comes to short-haul flights and can be incredibly cost-effective for domestic and European travel.
Household Accounts: Avios allows you to create household accounts, pooling points from family members for faster rewards accumulation.
Earning Avios: You can earn Avios through flights, credit card spending, and shopping with partners.
FAQs:
Q1: Can I transfer Amex Points to Avios? Yes, you can transfer Amex Points to Avios at a 1:1 ratio if you have an Amex card that participates in the Membership Rewards program.
Q2: Are Avios only useful for British Airways flights? No, Avios can be used for flights with British Airways and its Oneworld alliance partners, such as American Airlines, Cathay Pacific, and Qantas.
Q3: Which program offers better value for long-haul flights? Amex Points tend to be more versatile for long-haul flights since they can be transferred to a wide range of airline partners. Avios may offer better value for short-haul or direct flights.
Q4: Do Amex Points and Avios expire? Amex Points typically do not expire as long as your account remains open, while Avios will expire if there is no account activity for 36 months.
Q5: Can I combine Amex Points and Avios for a single booking? No, you cannot directly combine Amex Points and Avios, but you can use them separately for different parts of your travel itinerary.
Q6: Which program is better for luxury travel perks? Amex Points often provide better access to premium airport lounges, hotel upgrades, and other luxury travel perks due to their broader range of transfer partners.
Conclusion:
Amex Points and Avios both offer significant value in the world of travel rewards, but their strengths lie in different areas. Your choice between them should align with your travel habits, goals, and preferred airlines. Whether you opt for the flexibility of Amex Points or the convenience of Avios, both programs can help you turn everyday spending into memorable travel experiences.