---
Why Choose Mileage Spot? Your Ultimate Destination for Earning Cash from Points and Miles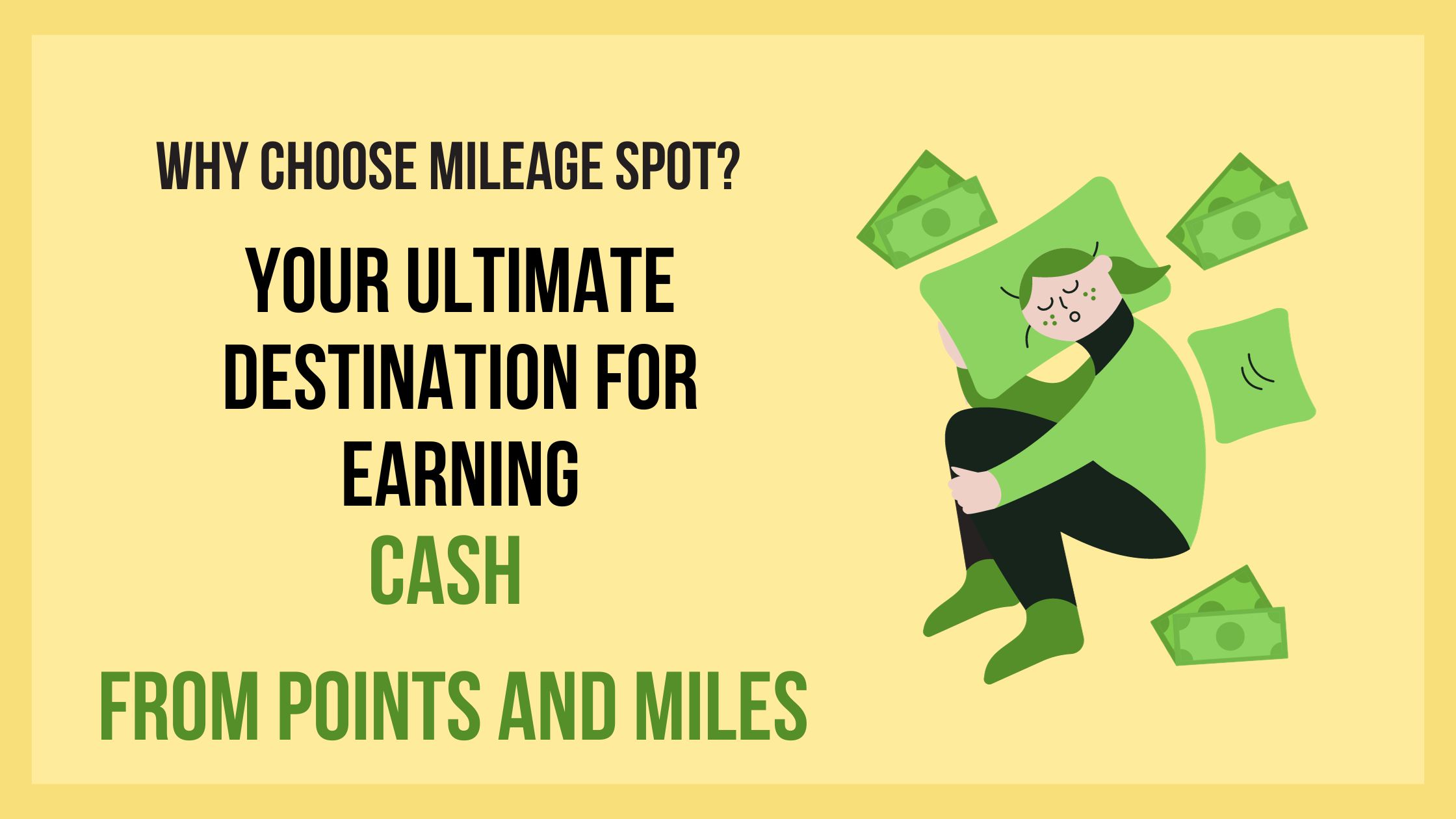 In a world where travel and rewards programs have become an integral part of our lives, the ability to maximize the value of our points and miles has never been more important. Mileage Spot has emerged as a trusted and preferred platform for those looking to sell their rewards points and airline miles. With a multitude of benefits and glowing seller reviews, it's no wonder why Mileage Spot stands out as the go-to choice for individuals seeking to unlock the potential of their loyalty rewards.
1. 300+ Positive Seller Reviews:
Trust is paramount when dealing with rewards points and airline miles. Mileage Spot has garnered over 300 positive seller reviews, showcasing a strong track record of reliability and customer satisfaction. These reviews are a testament to the platform's commitment to providing an efficient and trustworthy service.
2. Competitive Rates on 20+ Airline Programs:
Mileage Spot offers competitive rates on over 20+ airline programs, ensuring that you get the most value for your rewards points and miles. Whether you're a frequent flyer or an occasional traveler, Mileage Spot has you covered with its diverse range of supported programs.
3. 100% Buyer Protection – Simple, Secure, and Fast Process:
Security and simplicity are at the core of Mileage Spot's operations. The platform offers 100% buyer protection, ensuring that your transactions are secure. The process is straightforward, saving you time and effort, and payments are processed swiftly, with same-day payment options available.
4. Best Value in the Marketplace:
When it comes to getting the best value for your rewards points and miles, Mileage Spot consistently outperforms the competition. Their commitment to providing top rates ensures that you receive the highest payout for your loyalty.
5. Smooth Transaction:
Selling your rewards points and miles should be a hassle-free experience. Mileage Spot streamlines the process, making transactions smooth and efficient. You can trust that your earnings will be in your hands quickly and without complications.
6. Great Customer Services:
At Mileage Spot, customer satisfaction is a top priority. Their dedicated support team is readily available to assist you at every step of your transaction. Whether you have questions, concerns, or need guidance, you can rely on their exceptional customer service.
7. Best Place To Get Cash for Points + Miles:
Mileage Spot has earned its reputation as the best place to get cash for your points and miles. Their transparent and fair approach to valuing your rewards ensures you receive the compensation you deserve.
8. Accepting a Variety of Credit Card Points & Airline Miles:
Mileage Spot accepts a wide variety of credit card points and airline miles, making it accessible to a broad range of users. No matter which loyalty program you're a part of, Mileage Spot is likely to accommodate your needs.
Conclusion:
In a world where maximizing the value of your loyalty rewards is essential, Mileage Spot has established itself as the ultimate destination for selling your points and miles. With a stellar reputation, competitive rates, buyer protection, and outstanding customer service, Mileage Spot is the smart choice for individuals looking to turn their loyalty into cash. Experience the ease and reliability of Mileage Spot for yourself and unlock the true value of your rewards.