---
Maximizing Your Airline Miles: 5 Rules of Thumb You Need to Know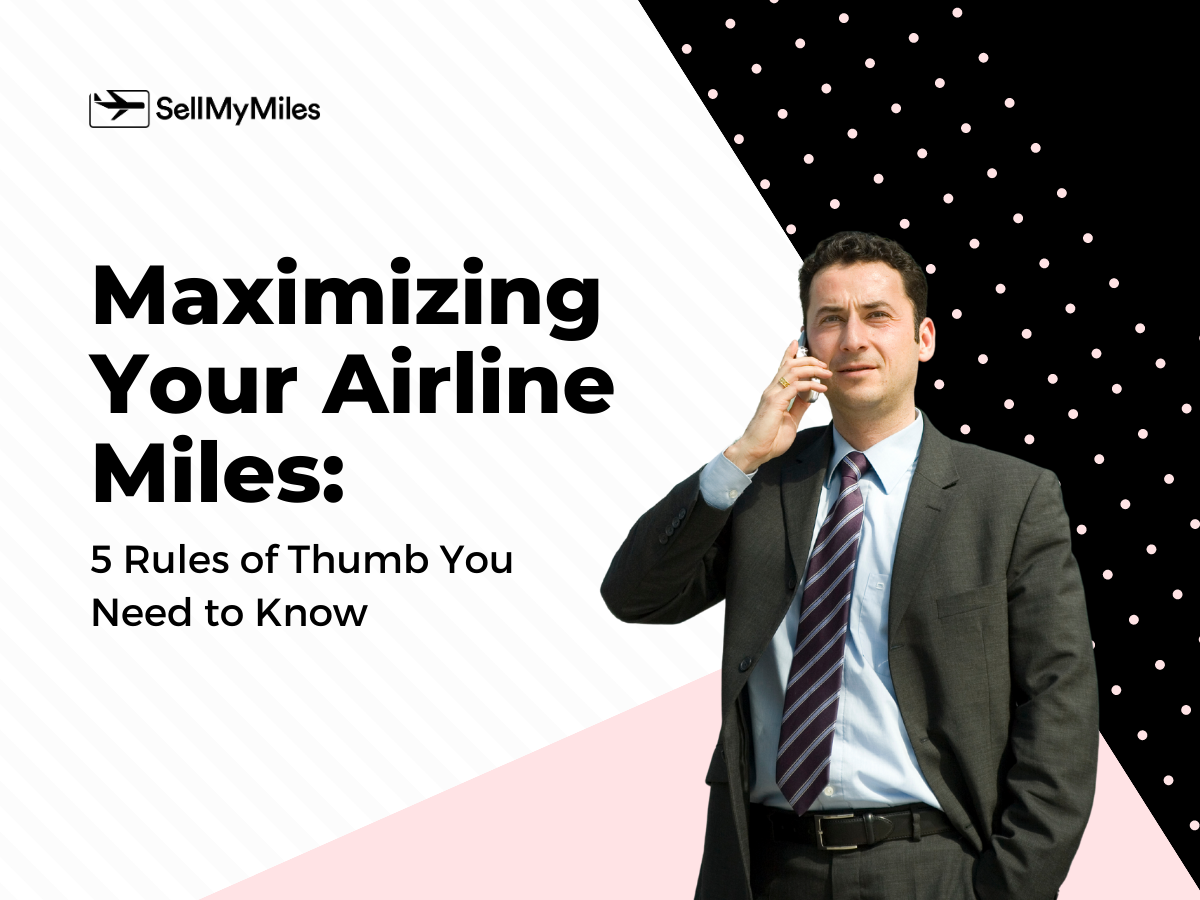 As airline miles become more and more valuable, knowing how to use them correctly is essential. While each airline has its own rewards program, there are some general rules of thumb that can help you make the most of your miles. Here are five such rules that will help you maximize the value of your airline miles.

One of the most important rules of thumb when using airline miles is to book your flight as early as possible. Most airlines have limited award seats available, and the earlier you book, the better your chances of getting the flight you want.

Flexibility is key when it comes to using airline miles. If you have a specific destination in mind, be open to flying into nearby airports or changing your travel dates. This can help you find available award seats and potentially save you thousands of miles.

Use Your Miles for Premium Cabins
Using your miles for premium cabins, such as business or first class, can provide a much more comfortable travel experience and often offer better value for your miles. These seats can be expensive when purchased with cash, making them a great way to get the most out of your miles.

Using your miles during peak travel times, such as holidays or school breaks, can be challenging. Not only are award seats limited, but airlines often charge more miles for these flights. To get the best value for your miles, try to avoid peak travel times and book during the off-season.

Take Advantage of Transfer Partners
Many airlines have transfer partners that allow you to convert points from other loyalty programs into airline miles. This can be a great way to top up your miles balance and take advantage of award flights that might not be available with your primary airline.

While following these rules of thumb can help you get the most out of your airline miles, it's important to remember that each loyalty program is different. Be sure to read the terms and conditions of your program to ensure you're maximizing the value of your miles.

How MileageSpot.com Can Help You Get Cash for Unused Miles

If you have extra airline miles that you're unlikely to use, selling them can be a great way to recoup some of their value. MileageSpot.com is a reputable website that offers a secure and straightforward way to sell your airline miles. Here's how it works:

Step 1: Get a Quote
Visit MileageSpot.com and fill out their quote form, providing your name, email address, and the number of miles you want to sell.

Step 2: Receive an Offer
MileageSpot.com will review your request and provide you with an offer based on the current market value of your miles and the demand for them.

Step 3: Accept the Offer
If you're happy with the offer, you can accept it by providing your account details and completing the transaction.

Step 4: Receive Payment
MileageSpot.com will transfer the agreed-upon amount to your account, usually within 24 to 48 hours.

Selling your miles through MileageSpot.com is a great way to get cash for miles you're not using. However, it's important to understand the risks involved and weigh the potential value of your miles before deciding to sell them.

In conclusion, using airline miles effectively can be a great way to save money on travel and get more value out of your loyalty program. By following these five rules of thumb, you can make the most of your miles and enjoy more travel opportunities. If you have extra miles you're unlikely to use, MileageSpot.com can help you sell them and recoup some of their value.